Artificial intelligence, autonomy, and robotics will play a major role on the battlefield of the future and there are exciting new developments taking place in industry and academia that could advance the military's integration of these technologies and contribute to soldier readiness. The Army Research Laboratory creates partnerships with organizations pursuing complimentary research topics. Specific topics of interest are:
Improving ground robot mobility and maneuverability
Accelerating AI decision-making
Increasing network security
Enhancing human-machine collaboration
Boosting power and propulsion while reducing payload
The Robotics Research Collaboration Campus (R2C2) accommodates experimentation in the following research environments: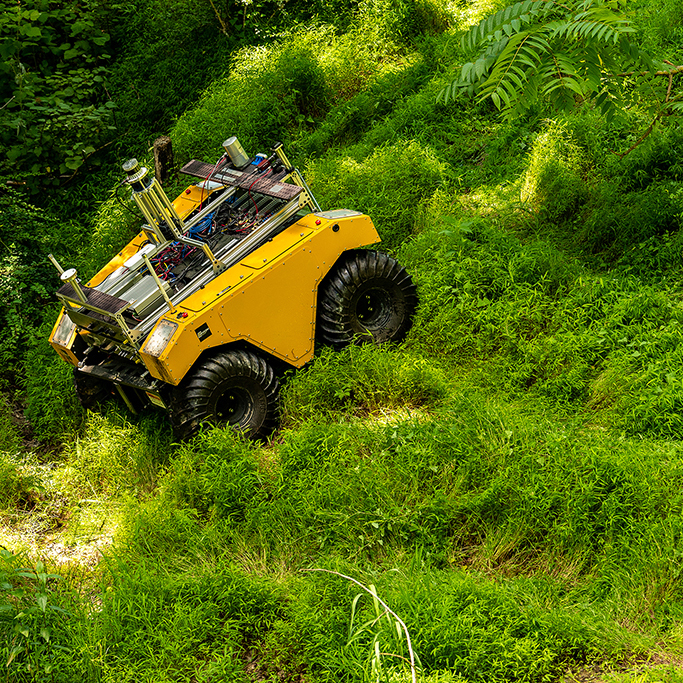 Ground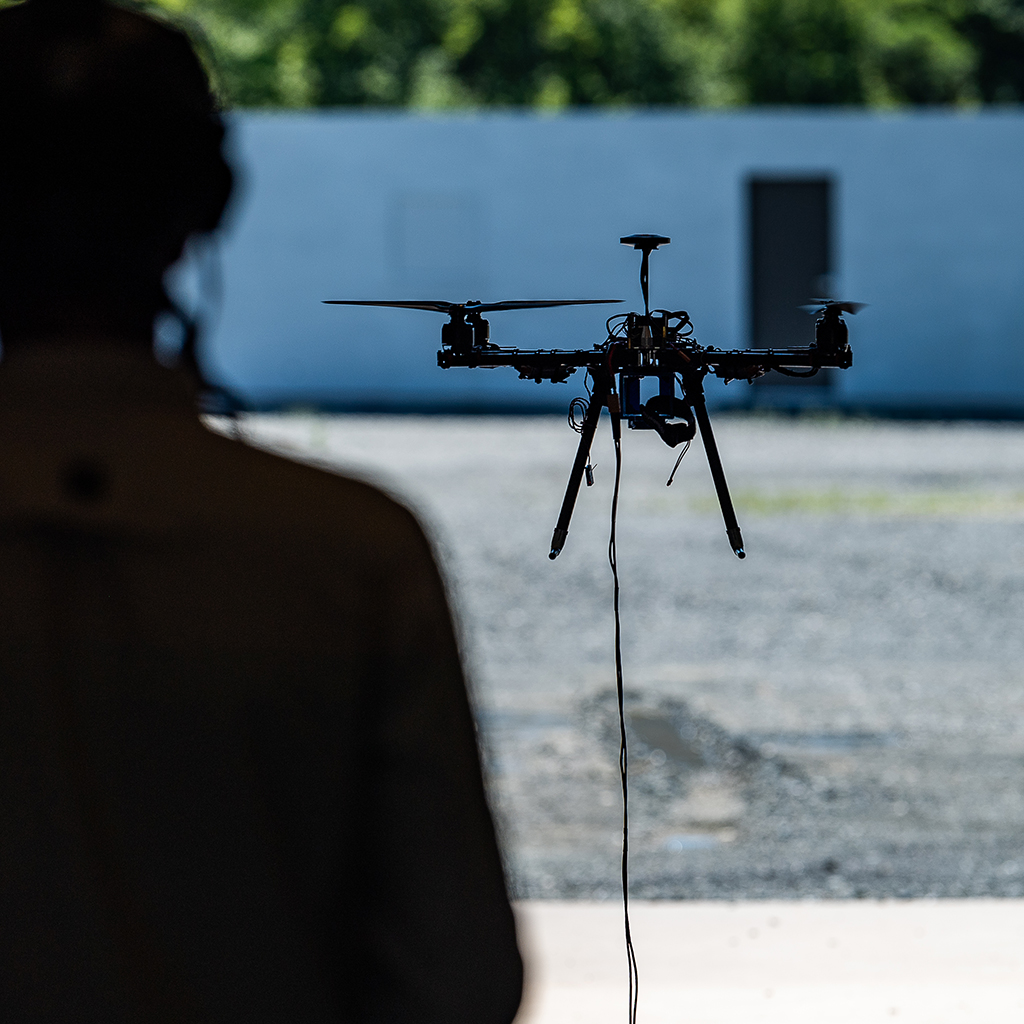 Air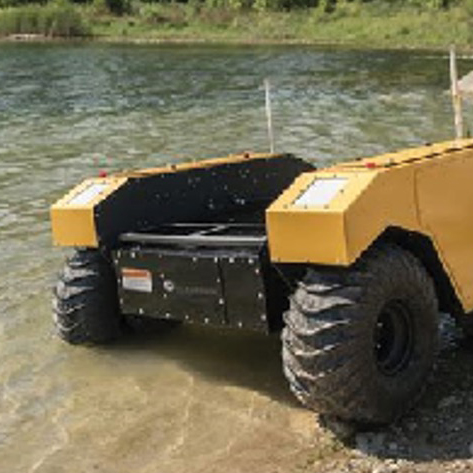 Littoral (future)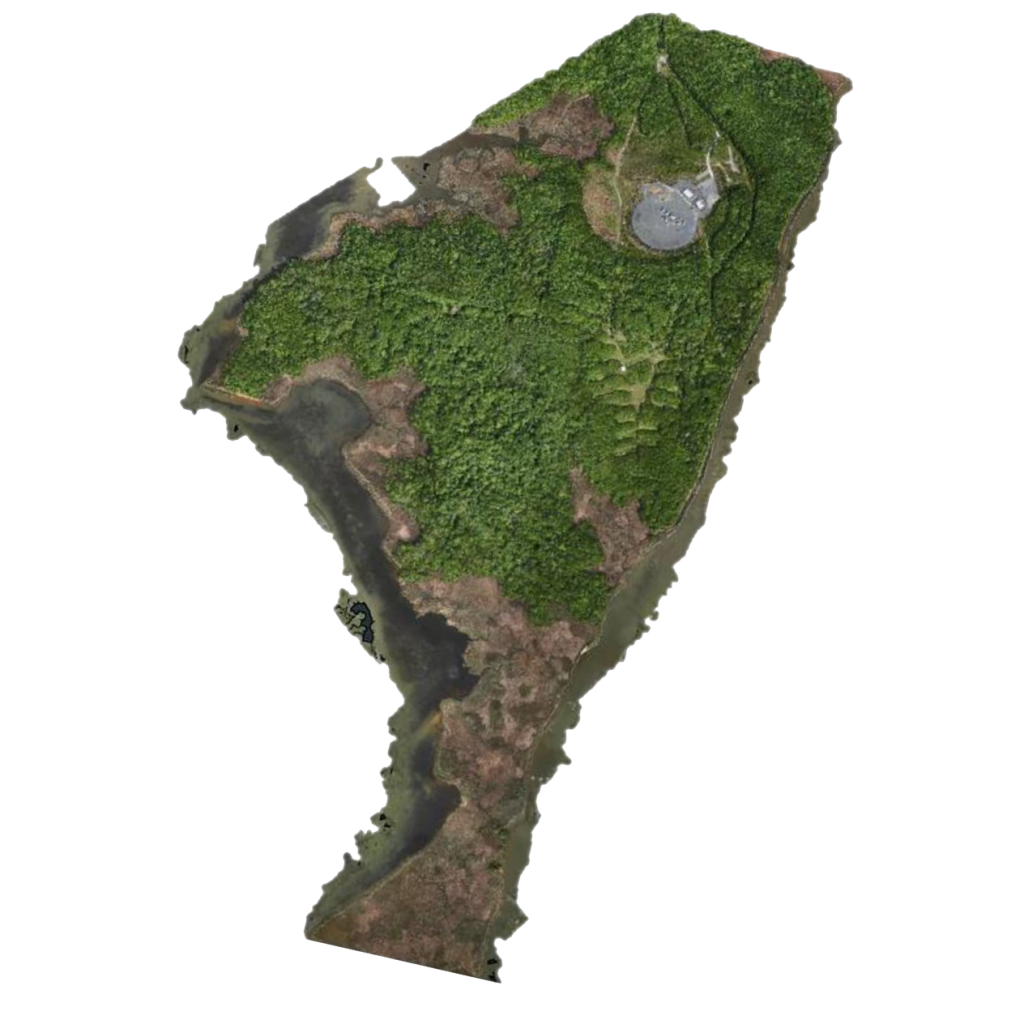 Live Virtual Constructive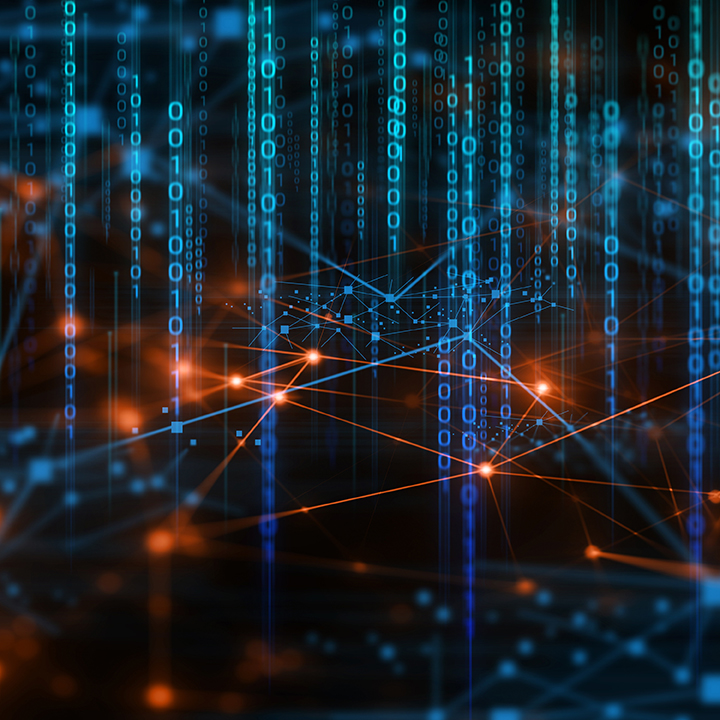 Distributed
Current Research
Research Collaborators
Government, academic, and industry partners work together at R2C2 to advance robotics research and development. ARL's vision for R2C2 is that it hosts a vibrant ecosystem of researchers from across disciplines and sectors, bringing new discoveries and best practices together to accelerate research in robotics and autonomy for the benefit of the soldier. Collaborations can range in size and complexity from using the site for one day to complex multi-site experimentation.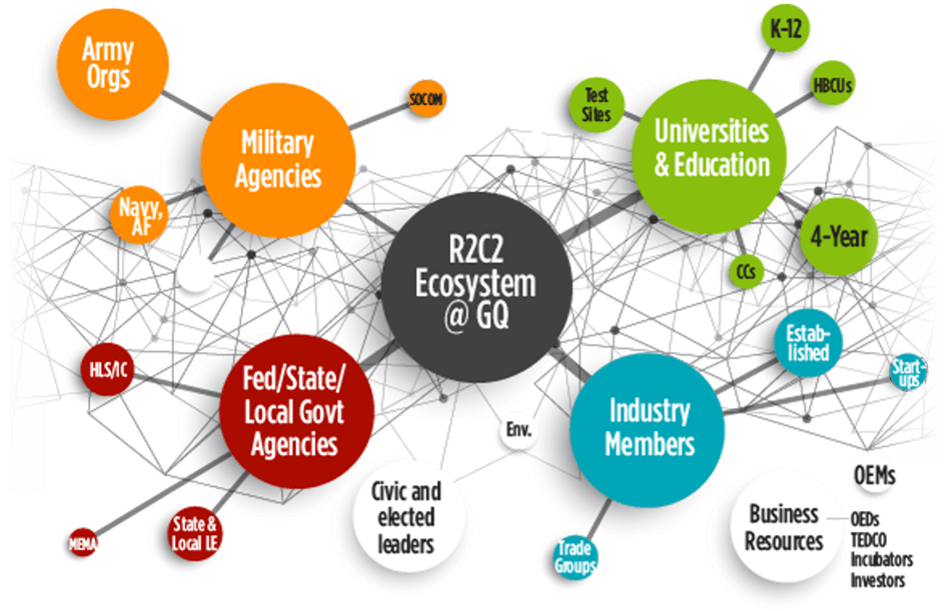 Current Collaborators