Artificial Intelligence of Maneuver and Mobility (AIMM)
The Artificial Intelligence of Maneuver and Mobility (AIMM) Essential Research Program (ERP) helps drive the future of ground autonomy while actively cooperating to inform the generation of ground autonomy requirements and future capabilities.
The program supports the U.S. Army's Modernization Priority Next Generation Combat Vehicles (NGCV) by developing novel autonomous capabilities for the Next Generation Combat Vehicles Cross Functional Team's (NGCV-CFT) Robotic Technology Kernel (RTK). Additionally, AIMM advances the science of autonomy through cooperation with other government entities such as DARPA's Robotic Autonomy in Complex Environments with Resiliency (RACER) program and a myriad of academic partners. The essential research program consists of three internal research thrusts and two external cooperative research programs.
Internal Research
Thrust 1 Learning for Mobility: Conducts foundational research and experiments using novel machine learning techniques to accelerate the ability of autonomous systems to move rapidly and robustly through complex terrain.
Thrust 2 Context Aware Decision Making: Improves autonomy in reconnaissance through context-aware perceptual processing, spoken dialogue for more efficient interaction with soldiers, and elaborate reasoning about mission context under time and resource constraints.
Thrust 3 Tactical Behaviors: Enables autonomous systems to form cooperative dynamic teams to increase the speed, reliability, and scope of reconnaissance tasks by using autonomy to enable loose coupling of agents to overcome contested communication; and uses reinforcement learning to develop new cooperative autonomous behaviors to deal with adversaries.
Extramural Research
Objectives
The goal of the AIMM ERP is to enable autonomous systems to adapt with fewer resources to execute area reconnaissance missions across multiple environments by 2025. To that end, the ERP seeks to answer:
Can we develop resilient autonomous off-road navigation for combat vehicles at operational speed that can autonomously move to a position of advantage against a near peer adversary?
Can we enable autonomous systems to reason about the environment using scene understanding with the ability to incorporate multiple sources of information and quantify uncertainty?
Can unmanned vehicles autonomously maneuver on the ground against a near peer adversary as part of an MDO force?
Impact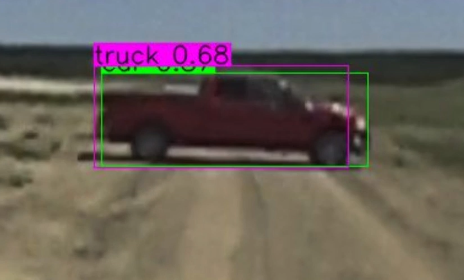 Autonomous vehicles that Soldiers can "train" to autonomously navigate in all terrains with no a priori data or GPS data requirements.
Context-aware decision-making will enable NGCVs reason about their operating environment while executing autonomous missions to develop the enemy situation and create and identify opportunities for the commander to rapidly exploit in a multi-domain operating environment.
Autonomous maneuver capabilities are integral to fulfilling the Army strategy by enabling the next generation of combat vehicles to fight and win against a near peer adversary in a multi-domain operating environment.