Versatile Tactical Power and Propulsion (VICTOR)
The VICTOR ERP transitions knowledge and understanding to increase the readiness and mission availability of future unmanned aircraft systems (UAS).
The outcomes of the VICTOR ERP will provide power and propulsion for extended mission range and endurance to establish ubiquitous presence of UAS in the close fight and deep maneuver areas.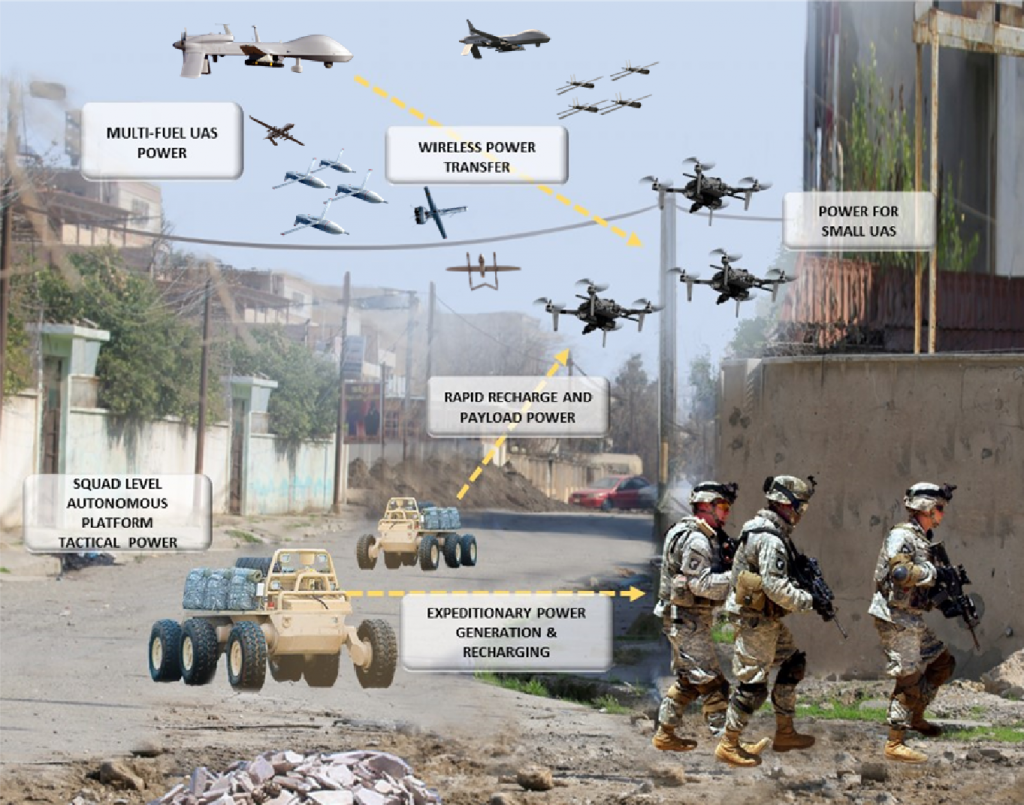 Objectives
Develop knowledge and understanding of materials, designs, sensing and control to inform energy/power solutions to enable future autonomous systems
How do we maneuver in a contested environment with limited-to-no resupply?
How do we optimize and integrate hybrid-electric propulsion with reliability, range and low noise maneuver?
Develop future operational concepts for heterogeneous mixes of manned and unmanned systems and dismounts to continuously maneuver semi-independently
How do we intelligently distribute power for manned/unmanned systems and dismounts while semi-independently maneuvering?
Impact
Increased reach by increased agility, speed, range, and endurance of UAS
Improved survivability through reduced noise signature (hybrid-electric) and the ability to use a wide range of fuels in UAS/UGV
Improved lethality through efficient and standoff energy storage and distribution methods for direct power and rapid recharge of ISR assets
Improved reliability by higher performance propulsion materials and designs